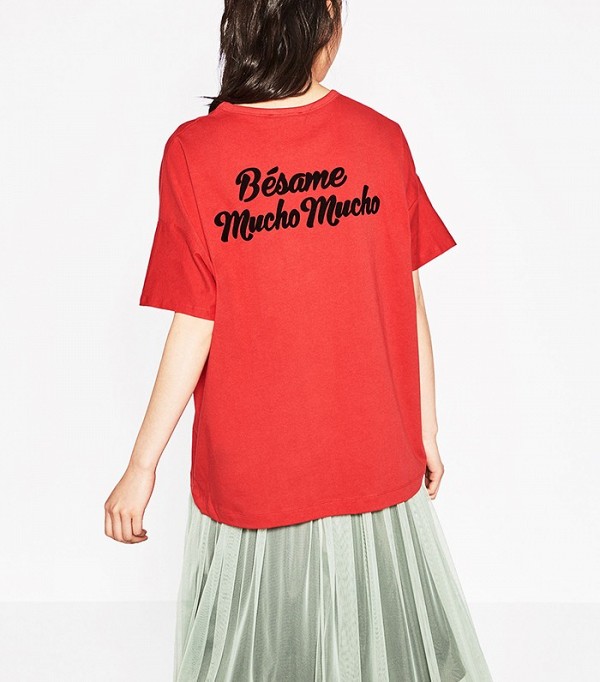 Zara Basic T-Shirt ($9)
Bésame mucho mucho—this shirt says it all.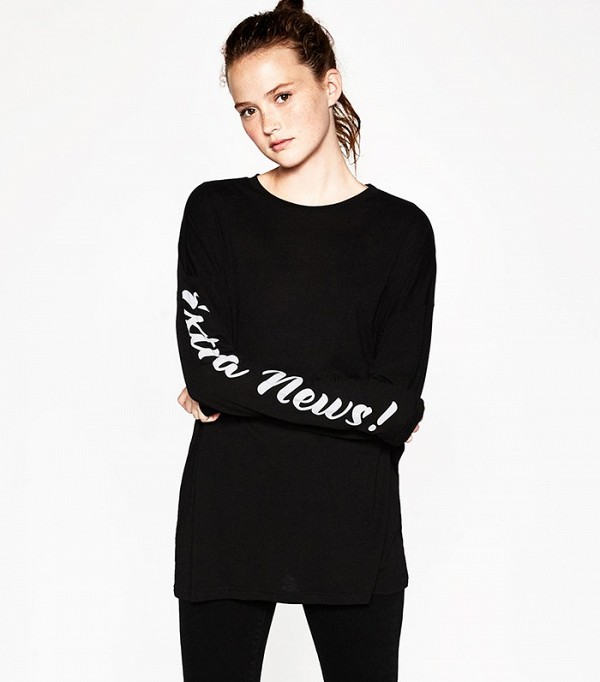 Zara T-Shirt Sleeve Text ($23)
Pair this long-sleeve shirt with shorts and white sneakers to channel a chic and sporty look.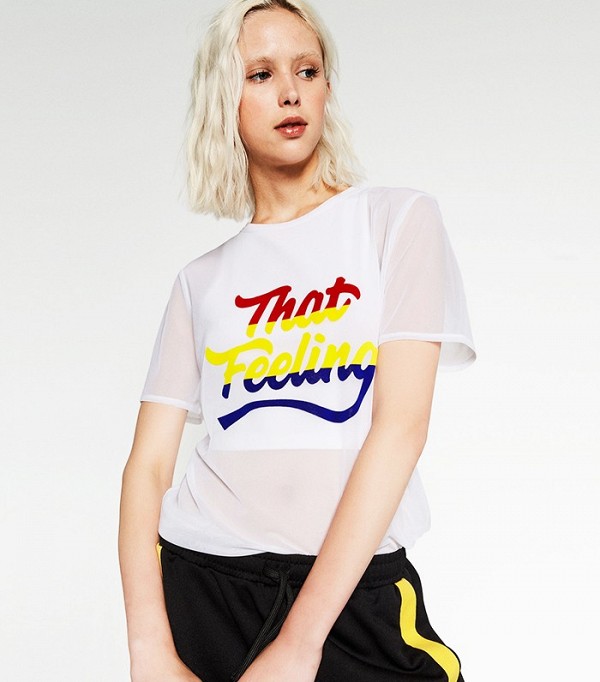 Zara Text Tulle T-Shirt ($20)
The sheer fabric on the sleeves gives this shirt an edgy look.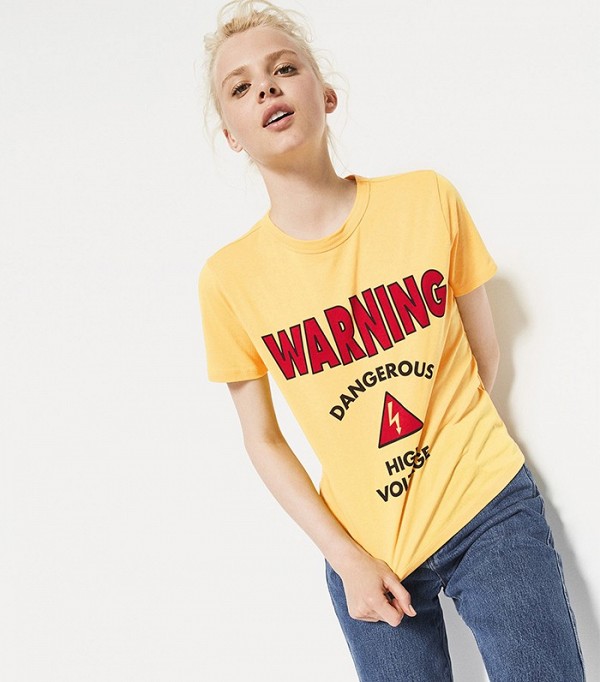 Zara Signs T-Shirt ($8)
If yellow wasn't your color before, it is now.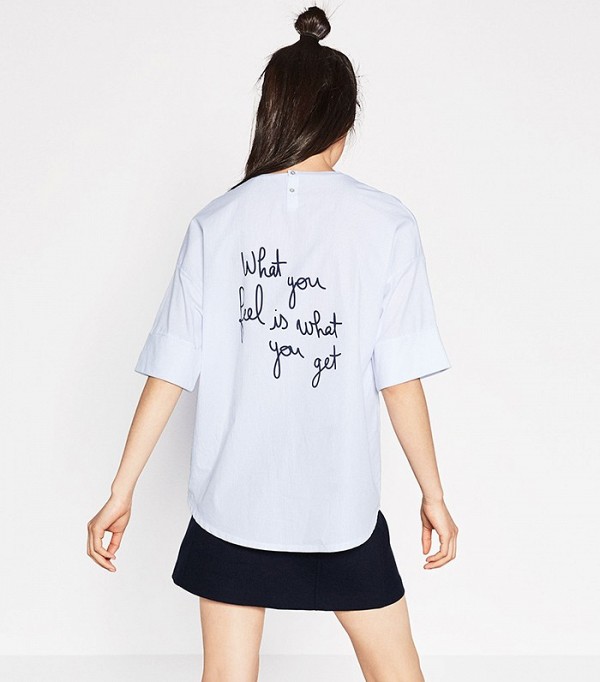 Zara Striped T-Shirt with Text ($23)
Simplicity and sophistication have never looked better.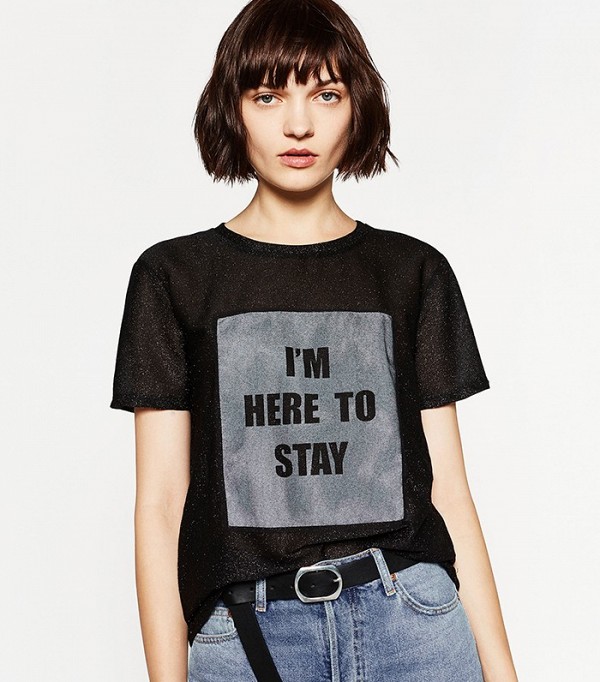 Zara Text and Patch Top ($20)
The black and gray hue makes this shirt extremely versatile.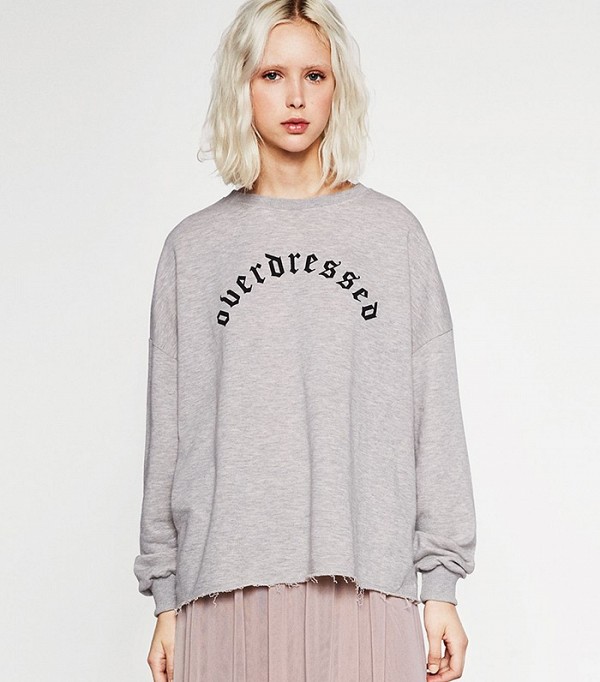 Zara Text Print Sweatshirt ($23)
We like this shirt layered over a flirty dress or tulle skirt, as pictured.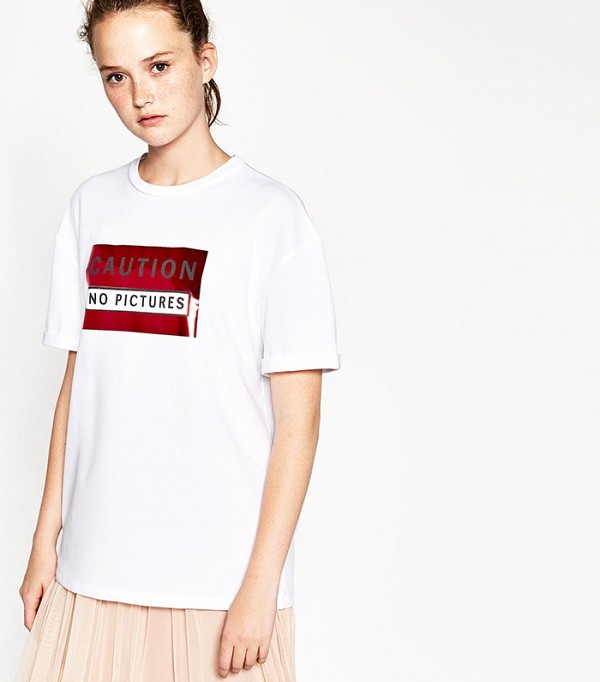 Zara Vinyl Text T-Shirt ($20)
This would make for an ironic Instagram post.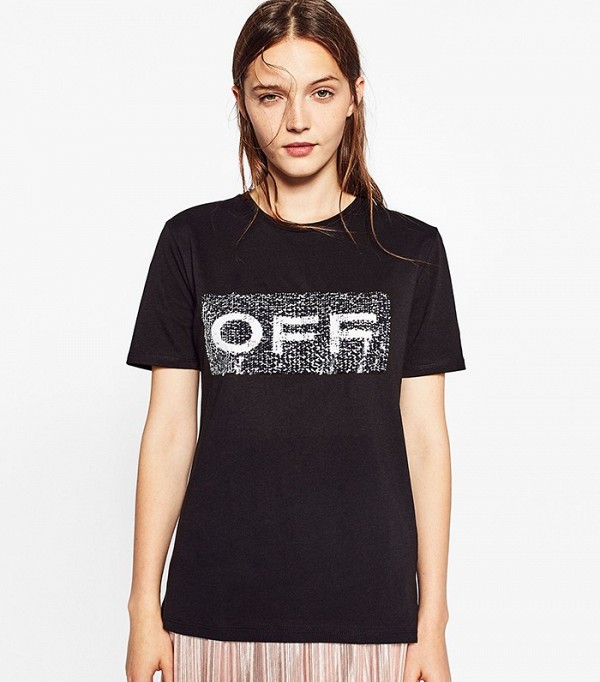 Zara T-Shirt with Sequins and Slogan ($23)
Nothing screams off-duty like white sequins on a black T-shirt.