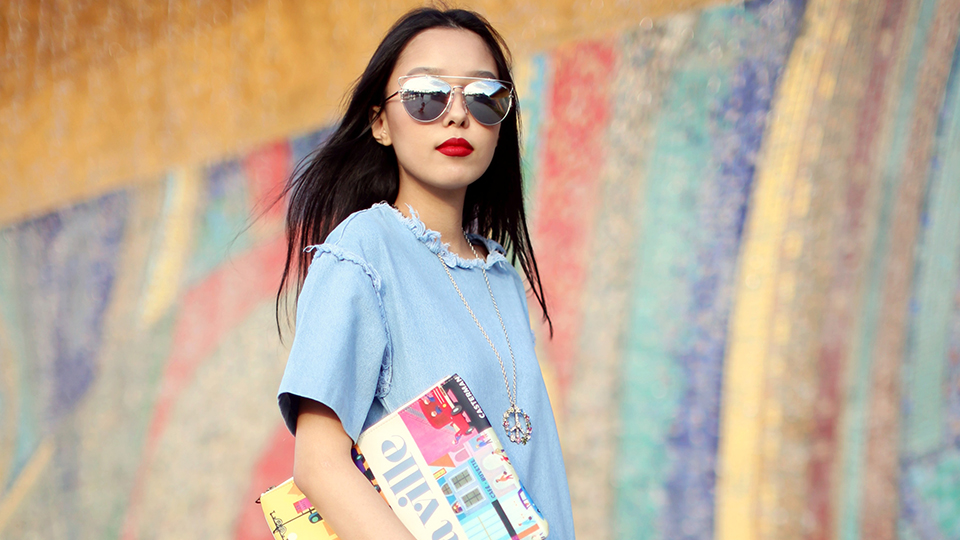 I'm a strong believer in all forms of the Canadian tuxedo: jeans, cutoffs, pencil skirts, jumpsuits—no outfit is safe from my philosophy of "just add denim." (I might stop at denim red-carpet gown à la Britney Spears circa 2001—but then again, maybe not.)
One of my favorite iterations of the look involves a denim dress an oversized jean jacket thrown on top or tied around the waist—a slightly more femme take on my home country's favorite ensemble (no really—the prime minister even wears it).
Even if you're not totally gung-ho on the layering idea, a denim pinafore, shift, or shirt dress on its own is easily one of the most versatile pieces you can buy. With the right styling, it can be dressed up for work, and on weekends it's the perfect thing to toss on when you're too hungover to contemplate putting together a real outfit.
In the gallery, shop 11 easy styles—midi and mini, sleeveless and long-sleeved, patchworked and frayed—and see outfit ideas to help you get started.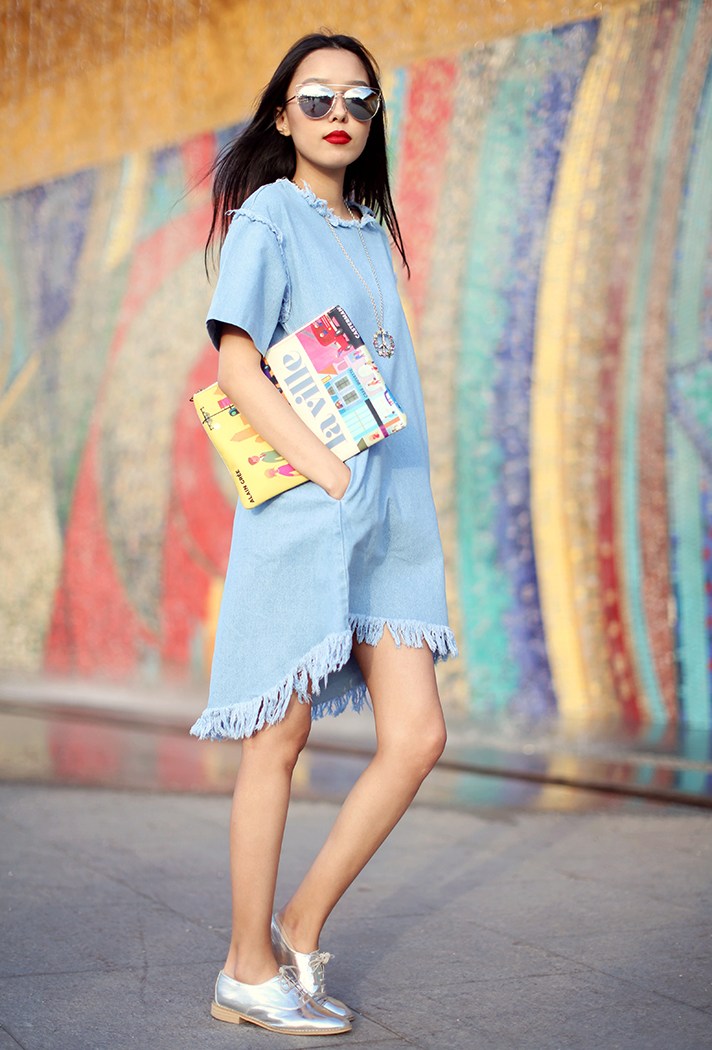 Photo: Aibina's Blog add to cart
The Limited Color Blocked Dress, $54.95; at Cotton On add to cart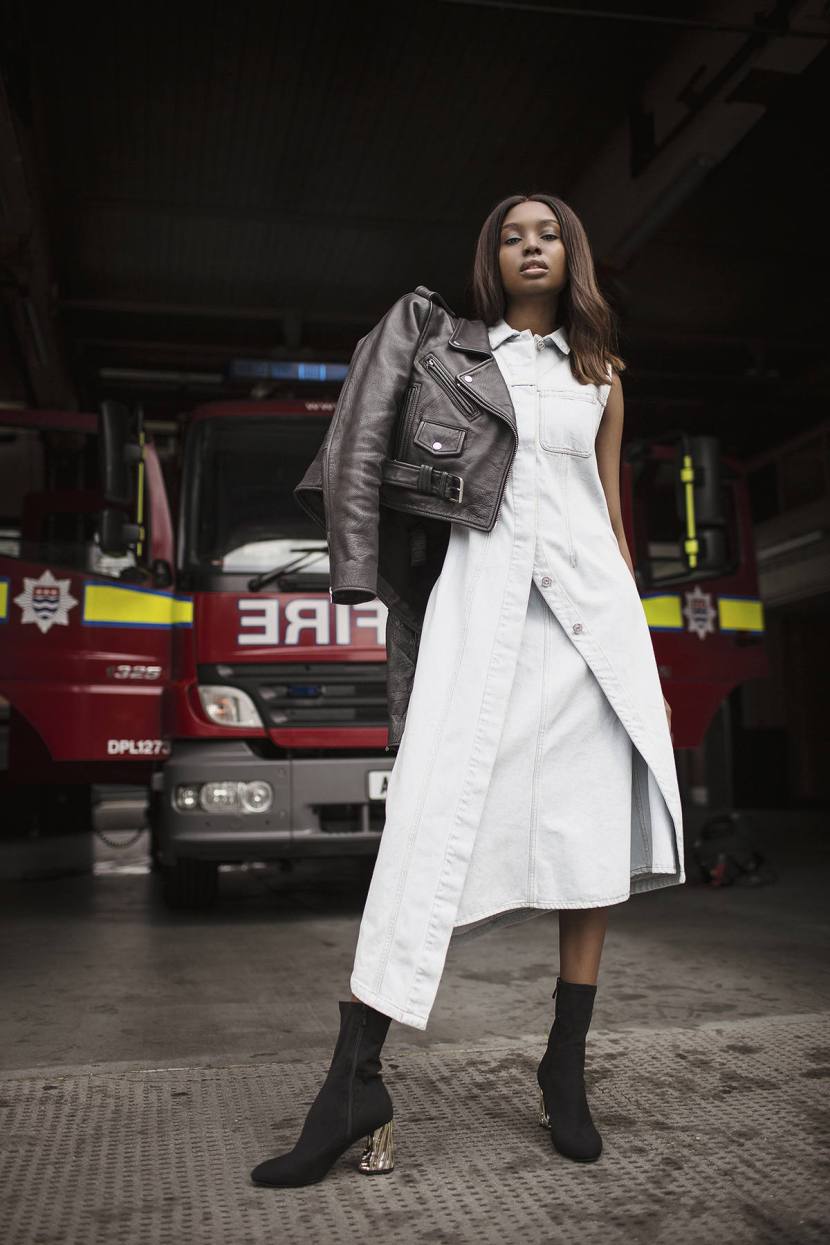 Photo: Bisous Natasha add to cart
Denim Bib Overall Dress, $34.99; at H&M add to cart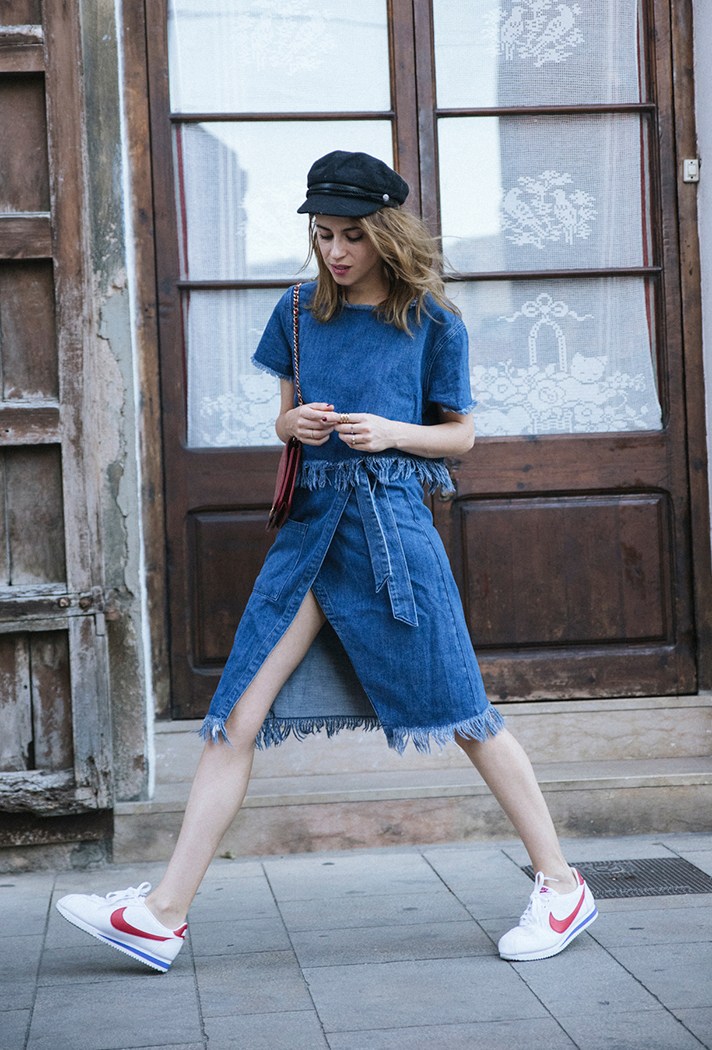 Photo: Dans Vogue add to cart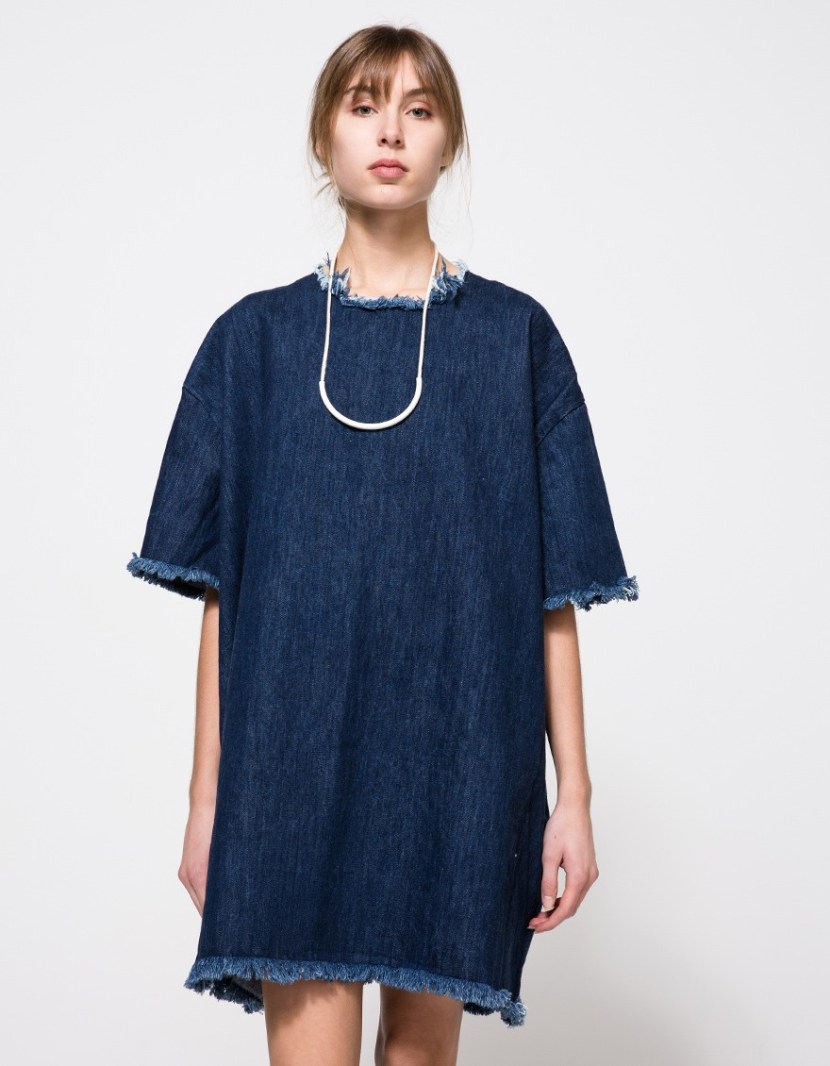 Ashley Rowe Short Dress, $170; at Need Supply Co. add to cart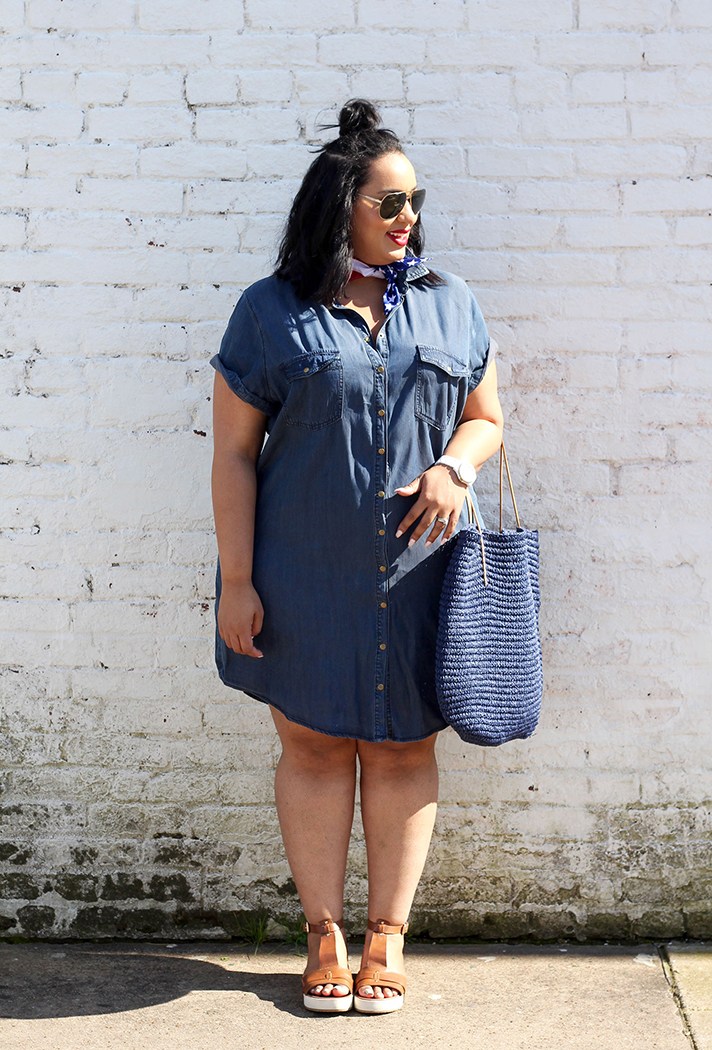 Photo: Maurices add to cart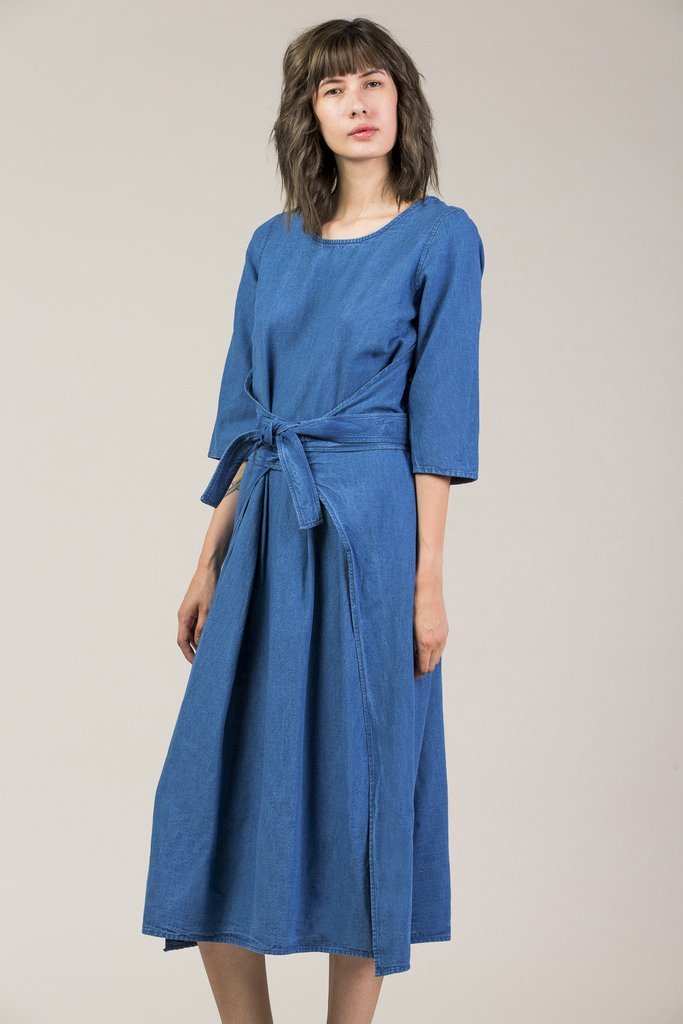 Hester Denim Wrap Dress, $449; at Kick Pleat add to cart